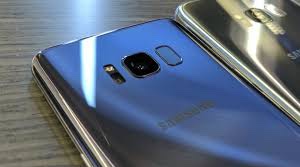 The Future of Repair is NOT Hardware
If you had asked me in 2012 if it was possible that hardware repair would ever go away I would have said no, then Motorola started Project Ara. The Modular age is upon us. In this article I will share with you why I believe that in the future hardware repairs will be done by the customer, and that software support is the future of our business.
When I started doing repairs, I was like everyone else. I replaced screens, charging ports, headphone jacks, power buttons, and on and on. But I also noticed a large demand for software support. I mean seriously a hard reset is a really big problem, especially if you're about to lose 3 year's worth of priceless family photos, or some very important scores on a game you didn't back up!
In 2012 I noticed a project that Google had been working on with Motorola "Project Ara" a modular smartphone that was assembled by simply sliding different modules together like a Lego set. It was amazing at the time because replacing modules required no technical experience. In 2016, "Project Ara" was over, but it got me thinking. In fact it got lots of people thinking.
Let's fast forward to today and review what has been done. Maybe you will agree with me.
We just lost the 3.5 mm headphone jack on iPhone. A source of mine inside Apple told me that Apple is testing a completely waterproof and wireless iPhone. It's coming. We will eventually see displays that will be harder to break, and/or that are impervious to damage or scratches, because consumers are demanding better devices. Look at the skill level it takes to replace a display, today. Even that is getting easier. We will eventually see a streamlined manufacturing process combined with a modular display component that snaps in and out. Once all this starts happening, you will understand that hardware repairs are going away.
You may ask yourself, "Why would would smartphone manufacturers want to go modular?": Well, it's really simple, they have become accustomed to making things better. The repair competition in the mobile market is fierce. It isn't so much that they need a big change in form factor; they just need one that will keep the consumer buying. In other words, they want consumers to purchase, apps, music, and services that will make their life easier. If they manufacture something that breaks a lot, it's going to be hard to keep that customer.
Apple and Samsung are the best examples of devices that drive revenue through mobile apps or services, and have impeccable hardware. If driving revenue through the device itself, and not from the purchase of the device, is the ultimate goal, it had better work well, or be able to be repaired quickly.
Like it or not, software support is the future of mobile repair. Smartphones are replacing the conventional PC, that software connects us to our cars, homes, friends, and jobs. This massive network is supported by the most powerful operating systems in the world, and you're holding it in the palm of your hand. That software has problems, and needs consistent, reliable support from well-trained techs, everywhere.
Last year, CNN Tech contributor Aaron Smith wrote an article about shatter-resistant screens, in which he talked about Corning and Gorilla Glass concepts, which resulted in the Droid Turbo 2. But it isn't stopping there. The hardware is also going to become waterproof. Yes. It will not be resistant, as is with many IP67 certified smartphones, but actually waterproof.
If I haven't made my case yet, let me leave you with this. Gorilla Glass 5 survives 80% of drops at a height of 1.6 meters for face-down drops. Those numbers improve every year. Jonathan Morrision's helicopter iPhone drop on YouTube should give you more hope for the future of impervious displays.
It is apparent that better hardware is here. And it's only getting better. The future of repair will be software support and troubleshooting. If you haven't added those to your toolkit yet, consider Phonlab, and be the future of mobile repair today.
MJ Nale
Creator and Founder